Experience our brand's dynamic presence at various locations, from our online store, pop-up shops at events and festivals,
to the exciting prospect of upcoming flagship stores!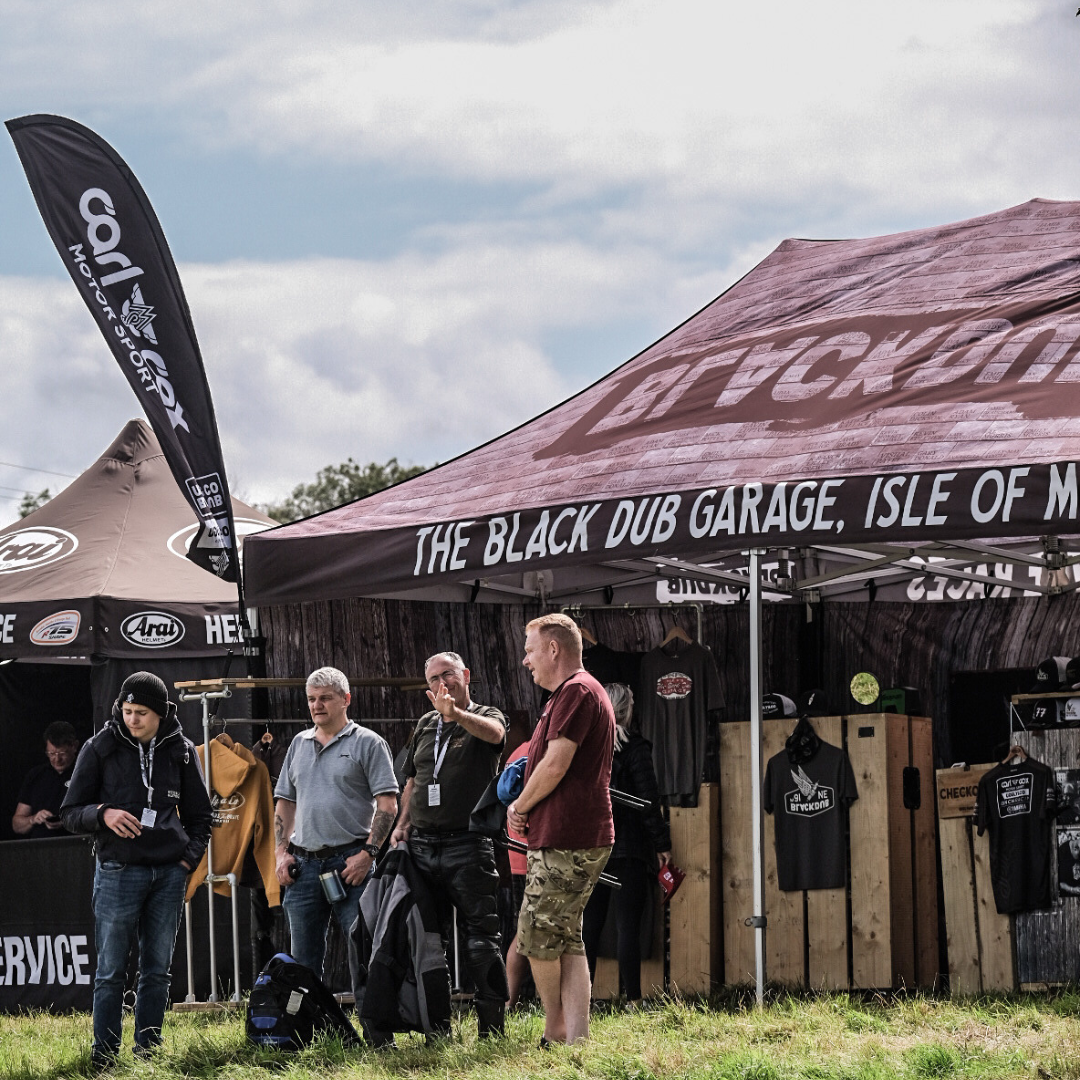 As a clothing brand that is passionate about motorcycles and racing, we love to hit the road and bring our pop-up shops to motorcycle races all over the world. This summer, we're excited to be touring various races and events, and we can't wait to meet all of you. At our pop-up shops, you'll find an exclusive selection of our latest clothing lines and accessories, perfect for any motorcycle enthusiast. We plan to have a flagshop store soon, keep your eye on our social media!

So if you're planning to attend any of the motorcycle races on our tour, be sure to stop by and check out our pop-up shop. We'll be happy to chat with you about our brand, motorcycles, and anything else! And who knows, you might even bump into some of our sponsored racers while you're there!

Check below for our tour schedule and locations. Or just keep an eye on our socials & Email Newsletter! We hope to see you soon!
August 11-13th // Thruxton BSB
August 20-28th // Manx GP @ Grandstand
August 20-28th // Manx GP @ The Black Dub
August 26-28th // Cadwell Park BSB
September 8-10th // Goodwood Revival
September 15-17th // Oulton Park BSB
September 23-24th // Olivers Mount Gold Cup
September 29-1st // Donington Park BSB
October 13-15th // Brands Hatch BSB